Careers
Why You Should Consider a Career with Northwestern Mutual
Northwestern Mutual has the highest financial strength ratings awarded to any life insurer by all four of the major credit rating agencies. Click here for our latest financial strength ratings. Ratings subject to change.
We are the nation's largest direct provider of individual life insurance (2016 SNL Financial Data)1.
The total 2017 dividend payout is expected to be $5.2 billion.2
We are ranked among the Top 10 independent broker-dealers, as measured by total revenues, by Financial Planning magazine, June 2016
1 Northwestern Mutual's calculation of U.S. direct life insurance market share includes new premium sales, renewal premium and dividend additions in the United States only.
2 Northwestern Mutual's analysis of ordinary life insurance dividend based on historical SNL data. The policy dividend is reviewed annually by the company's Board of Trustees. Dividends are not guaranteed beyond 2017 and are subject to change).
Testimonials
"I began my career at Northwestern Mutual in the year 2000 directly after graduating from Stony Brook University with a double major in Business Management and Economics. The opportunity was exciting primarily because of its direct alignment with my passion to help others. I also knew that someday I would have a family, and the fact that I could be on the sideline at my child's 3:00pm soccer game without having to ask someone for permission was paramount. I have always been a coachable hard worker and wanted a career where my income wasn't tied to the efforts and decisions of others, but rather my own. Since 2000, team Mennella has grown and flourished. The firm is very supportive of my desireto be the top Wealth Management Advisor on the east coast and my team strives to provide a concierge quality level of service to the clientele we work with. Our local office has a culture of compassion, accountability, and integrity, and is a place where all are encouraged to maximize their potential. I am a CERTIFIED FINANCIAL PLANNER™ (CFP®) professional, have the designation of Chartered Life Underwriter (CLU®), Chartered Financial Consultant (ChFC®), as well as Certification in Long Term Care (CLTC). I am passionate about the planning that I do for clients, and proud to be a part of a world-class organization where the clients best interests are always put first." - Michael P. Mennella CFP®, CLU®, ChFC®, CLTC, Wealth Management Advisor
"I am originally from Brooklyn, NY and moved to Long Island 12 years ago. I graduated from Hofstra University with a major in Banking and Finance. I am what they a call a career changer. Originally from the banking industry, I held many positions but most prominent, as a District Sales Manager for a Major Institution. I was looking for a career that put me more in control of my destiny and the same time provide a boutique environment for the clients I serve. My passion is to make a difference in my client's lives, and educate them around the concepts of financialplanning, including retirement planning and risk management. I started my practice 5 years ago, and have received many internal accolades on my performance. Having Northwestern Mutual behind me to support my practice and stand by my clients year after year is an amazing feeling." - Javier O. Lora, Field Director
"I am originally from Long Island and have been a part of the financial services industry for 13 years and came to Northwestern Mutual in June of 1999. I joined the industry to help people and make a difference and that is exactly what I've done. I have a Bachelors of Science degree in engineering from the United States Military Academy (West Point). Following graduation I served in the United States Army for five years as an Artillery officer. I am a CERTIFIED FINANCIAL PLANNER™ (CFP®) professional, have the designation of Chartered Life Underwriter (CLU®), and a Northwestern Mutual Forum Member (2010-2013). Additionally, I hold numerous awards with the company, including the National Sales Achievement Award for 9 consecutive years (2002-2010). Business Planning, Financial Planning, Investment and Advisory Services, Retirement Planning, and Risk Management, are just a few of my areas of expertise. I try to serve as an example for all in the Melville office of Northwestern Mutual and am highly respected by not only my coworkers, but by my clients as well." - Rob Kilroy CFP®, CLU®, Management Advisor
Interested in Applying?
If you enjoy working in a fast-paced, highly productive, values-driven environment, contact our office at 631.592.2000.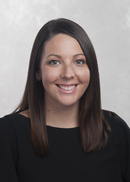 Jillian E Kashuba
Recruiter
jillian.kashuba@nm.com
Office 631-592-2080