Management Team
Our business is about relationships, and we have a strong management team in place that understands this. They are committed to furthering the development of our financial representatives through training and guidance, so the representatives can establish enduring and solid relationships with their clients.
Meet the Northwestern Mutual Leadership Team:
Steven F. Abbass
Managing Partner
steven.abbass@nm.com
Office 631-592-2000
Steven Abbass began his Northwestern Mutual career in 2002 as a College Intern from the State University of New York at Oswego. After graduating in 2003 with a degree in Business Administration, Steven converted to a full-time contract with the Central New York Group in Syracuse, NY. During this time, Steven accomplished Pacesetter First 40, Second 60, was a finalist for the Mike Gish award, Agents year runner-up in New Clients, a 200 lives producer and Million Dollar Round Table since his second year in the business. Steven led a successful CUD program in Syracuse before becoming the Managing Director in Rochester, NY in 2007.
As a Managing Director, Steven's district in Rochester became a Top 10 district in lives, new clients, gold sheet production, college program and Top 20 in premium. Steven also appointed 2 CUD's, 4 Field Directors and 2 RFD's in his time as a Managing Director and was an OARS award winner each year.
On April 1, 2014, Steven was appointed Managing Partner of Northwestern Mutual in Melville, New York.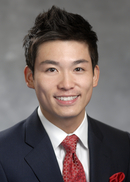 Managing Director
Office 917-522-6450

917-522-6440
119 Bowery Fl 4
New York, NY 10002-4950
Get a Map
Rick was originally from Brooklyn, NY and is now living at Midtown, NY. Growing up, he was fortunate to have a family who shared their traditional values with him. He developed a passion to help his community and strived to help people better understand finances. He graduated in May of 2007 with a Bachelor's in Finance from the State University of New York, Buffalo.
Shortly after graduation, Rick joined Northwestern Mutual in July 2007. Northwestern Mutual, a group of passionate visionaries, fostered Rick's exponential growth and talent. Early into his career, Rick progressed from the Bronze award to the Platinum award, which is the highest recognition given to new Financial Representatives. In addition to this, Rick has consistently grown and improved, earning him top company honorable recognition and awards such as Top 50 Premium (2012, 2015-2016), Top 50 Lives (2011-2016), Top 50 New Client (2010-2013, 2015-2016), 200 Lives (2012-2016), Life Impact (2010-2016) and Top 10 Platinum (2011) for the Eastern Region.
Three years into his career, Rick was promoted from Financial Representative to Managing Director. He was recognized for his ongoing dedication of his time and wisdom to incoming Financial Representatives. Within the entire company, he was awarded MDRT (2012-2016), DNO Growth (2012-2015), Forum (2016), and Master Achievement (2013, 2016) and OARS Award (2011-2013, 2015), some of the highest company honors for leaders and managers. Rick continues to help all communities understand and reach financial security for his personal practice while leading his office.
Rick is a part of Lambda Phi Epsilon Fraternity as well as the Chinese American Medical Society. These organizations host various events to promote awareness of topics such as Bone Marrow disease, domestic violence, as well as donating money to various organizations to help their cause.
Rick loves to travel and has been to over 20 states and travelled throughout Asia to learn about ethnic cultures and communities. He also enjoys trying new cuisines and playing all kinds of sports. Most importantly, Rick always sets aside time to spend with his loved ones and friends.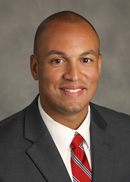 Development Officer
Office 631-592-2030
Franklyn J. Salas began his career with Northwestern Mutual in July 2012 as a Financial Representative.  In October of 2013, Franklyn transitioned into the Director of Training and Development position, a role he is very passionate about.  As the Director of Training and Development for the Agency, he oversees the New Financial Representative and Internship training and first year development.  The initial Fastrack training and ongoing training sets the expectation for a high performance culture through a blended learning program that provides financial representatives with the tools designed to develop confidence and encourage a long-term career with Northwestern Mutual.
Attending Activity Coaching Clinics, Coaching Certification and Master Training Certification, Franklyn has a coaching process that is tailored for each individual producer by tying in their personal, professional and financial goals into their true desires in order to help them realize their fullest potential.
Franklyn graduated from Stony Brook University with his Masters in Public Policy and resides on Long Island.  In his spare time he enjoys spending time with family and friends, preferable by the shoreline of Long Island.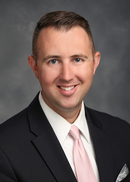 Paul V Llobell III, CLF®
Associate Financial Representative
paul.llobell@nm.com
Office 631-592-4046
Paul is theTechnology Coach with Northwestern Mutual in Melville, NY. He is responsible for developing the effective use of technology throughout the agency and its district offices in Great Neck and Manhattan.
In addition to his role as a Technology Coach, Paul serves on the agency's core leadership team. Paul is passionate about empowering potential in the advisors he supports as well as sharing the career opportunity at Northwestern Mutual with the community.
Paul joined Northwestern Mutual in 2011 after working as a network engineer. He previously interned with Northwestern Mutual as a College Financial Representative. Paul was awarded "Staff Member of the Year" in 2013 and the "Commitment to Excellence" Award in 2014.
Paul has been a volunteer firefighter since 2006. He has served as 1st Assistant Chief of the Great River Fire Department, among other leadership roles. Paul studied marketing and management at Siena College, where he graduated cum laude with a Bachelor's of Science degree. Paul holds his New York State Life, Accident & Health license as well as the Chartered Leadership Fellow designation from The American College.
Paul lives in Long Beach, New York with his wife, Emily.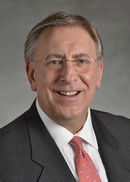 Paul A Candeletti
Director of Network Office Supervision
paul.candeletti@nm.com
Office 631-592-2000
Paul A. Candeletti is Director, Network Office Supervision for Northwestern Mutual in Melville NY. Paul's career spans over thirty years in the financial industry. He began his career on the trading floor of the New York Stock Exchange, where he held a number of positions, including: Member, Trader, Trading Floor Rules Official and NYSE Arbitrator. Paul is also a member of the Financial Industry Regulatory Authority (FINRA) Dispute Resolution Division, serving the investment community as an Industry Arbitrator. Paul and his wife Patricia reside on Long Island's south shore in Malvern, NY were they enjoy spending time at the beach with family. They are also ardent supporters of The John Theissen Children's Foundation and the Adaptive Sports Foundation at Windham Mountain in Windham NY.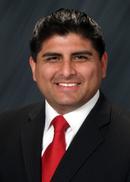 Field Director
Office 631-592-4087
Javier O. Lora, is a Financial Advisor and business owner and has been representing Northwestern Mutual for the past 5 years. Javier also serves as a Field Director for Northwestern Mutual where he is responsible for the strategic growth and development of the organization's financial advisory team. In addition to his role in management, Javier provides comprehensive financial planning and wealth management services to his clients and associates throughout New York and the metropolitan area.
Prior to joining Northwestern Mutual, Javier also excelled in the banking world for two major corporations. Where he held many management and leadership positions. In all his years in financial services Javier maintained the philosophy of a systematic approach to client development and focus on relationship building. His main passion is to make a significant impact in his client's lives.
Recognizing the importance of good role models in his own life, Javier has been a member of many organizations such as Association of Latino Professionals of America (ALPFA) and the National Association of Insurance Commissioner (NAIC), where he recently was awarded the NAIFA quality award for 2013 and 2015. Javier has also participated in the Stony Brook Diversity Professional Leadership Network. He is also in the process of establishing a scholarship program through his Alumni House at Hofstra University. Javier is a passionate mentor who brings a disciplined approach to people development.
Javier earned his Bachelor's Degree from the Hofstra University with a major in Banking and Finance. He regularly attends continuing education classes and industry seminars to stay abreast of the latest insurance and business trends and is currently pursuing other professional designations through the American College.  
Javier enjoys spending time with his family and is their biggest advocate for helping his children achieve their dreams. His daughter enjoys the arts and his son is a natural athlete.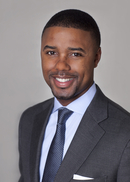 Field Director
Office 631-592-2000
Mandell is an entrepreneur with more than 10 years experience in developing, leading and managing small business ventures. Most recently, he was recruited by Northwestern Mutual where he will join Managing Partner, Steven Abbass as a member of his senior leadership team. Mandell will be responsible for the strategic growth and development of the organization's financial advisory and representative teams. In addition to his role in management, he will provide comprehensive financial planning services to his clients and associates throughout New York and the metropolitan area.
Prior to joining Northwestern Mutual, Mandell owned and operated a State Farm Insurance Agency on Long Island. With a systematic approach to client development and focus on relationship building, Mandell successfully grew his retail insurance and financial services agency every year since opening the business in 2008.  
Recognizing the importance of good role models in his own life, Mandell proudly shares his experience as a young entrepreneur with both high school and college students. He is a passionate mentor who brings a disciplined approach to people development. By zeroing in on what is important to the individual and providing an office culture that incorporates motivation, movement and mentorship, he empowers people to become high functioning and motivated professionals set on a path for career success. 
Passionate about making an impact on communities, Mandell was honored in 2015 by Hofstra University's Center of Suburban Diversity and was recently selected as an Honorary Co-Chair of The Haitian Roundtable in New York City. He has worked closely with HRT over the last several years to heighten awareness both in Haiti and among Haitian organizations and causes locally. In addition, he continues his volunteer work with One Hundred Black Men where he has facilitated financial literacy programs for young minority men and women. 
Mandell earned his Bachelor's Degree from the University of Miami and his M.B.A., with a concentration in General Management and Entrepreneurship from Dowling College. He regularly attends continuing education classes and industry seminars to stay abreast of the latest insurance and business trends. 
Mandell is a fitness advocate and believes that health and wellness are an essential part of fueling motivation, balance and happiness. His hobbies include music, fashion, photography and spending free time with his young family. He resides in Dix Hills, New York with his wife Dina and two sons.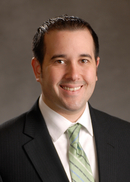 Field Director
Office 516-348-8159
As a Financial Advisor affiliated with Northwestern Mutual since 2007, Scott Borow has a passion for helping individuals, families, and business prioritize and attain their financial goals. While Scott enjoys working with many segments of professionals, he has particular expertise and knowledge within the Physician, Finance and Attorney markets.
Scott has qualified for the professional organization, Million Dollar Roundtable (MDRT) each year from 2012-2016 and was among the top 10 in new representatives during his bronze, silver, gold and platinum years on the east coast, as well as nationally.
Scott completed his B.A. in History with a secondary field of concentration in Business Administration from The George Washington University. While there, Scott was a peer advisor, as well as a distinguished leader in Tau Kappa Epsilon. His passions include music and playing drums, racquetball and golf. Scott is an avid NY Islanders, NY Jets and NY Yankee fan.
Scott resides in Forest Hills with his wife Stephanie.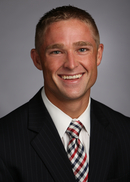 Field Director
Office 631-592-4044
My Networks:
Wes Pruitt, CLTC, started with Northwestern Mutual as a recent college graduate in 2010. Right out of sales school, Wes quickly began to distinguish himself as a High Activity rep in the Melville Network Office, on Long Island, NY. Relentless Granum adherence coupled with unchallenged work ethic, is what Wes says got him to be the New Client Leader for Northwestern Mutual. Currently he works in conjunction with his fiancée, Shannon, and together were responsible, this last awards year, for over 250 Lives and 170+ New Clients. Wes continues to mentor a group of Under 5yr reps to help grow the agency and offer insight to his successes early on in the business. He is a Million Dollar Round Table member (2014), Live Leaders Summit Qualifier (2014-2015), has been Top 100 in lives for Northwestern Mutual, and is currently our New Client Leader (2015).
Wes advocates building an environment that breeds success and maintaining above average activity. He stresses the importance of permanent insurance as the cornerstone to his practice and his client's financial security.
In his free time, he loves snowboarding, fishing, going to the gym, travelling, and spending time with his fiancée Shannon, and their dog Melky.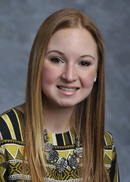 College Unit Director
Office 631-592-4070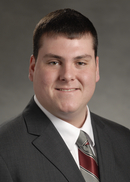 College Unit Director
Office 631-592-2000
My Networks: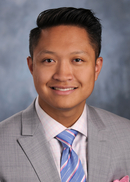 Field Director
Office 917-522-6443
My Networks:
Alison Giacco Vogt
Director of Training
alison.giaccovogt@nm.com
Office 631-592-2000
As the Director of Training/Recruiter my hybrid role enables me to find talented individuals that wish to pursue a career in financial services as well as participation in the initial and on-going training.
As the Director of Training, my focus is taking new financial representatives through our initial training experience, preparing them for the first days in the field as well as providing them with the tools to develop a sustainable practice. 
As a Recruiter I take potential candidates through our Selection Process to see if a career at Northwestern Mutual is the right fit. A career as a Financial Representative is a unique opportunity to help clients achieve financial security, give back to the community and have a life long career. If a career in Financial Services is something you have considered before,please call my office 631-592-2047.
Alison is a member of the Melville Chamber of Commerce and has dedicated much time to Lean On Me Breast Cancer Network and other cancer focused charities on Long Island by fundraising and special event planning. She is an avid cyclist, competitive duathlete and certified spin instructor. Alison resides in Massapequa Park with her husband Jay and their toy yorkie Snoop Dogg.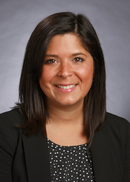 Courtney A O Neil
Director of Campus Selection
courtney.oneil@nm.com
Office 631-592-2000
Courtney O'Neil joined Northwestern Mutual in August of 2007. She has held several positions, starting off as back office support, transitioning to Full Time Recruiting and ultimately Director of Campus Selection; a role that she is very passionate about. In her current role, Courtney works along the Internship Team to continue to grow and develop our Top 10 Internship*; a program that helps give current students practical experience in the field of financial services.
Courtney graduated from Long Island University on 2005 with a Bachelors in Business Management. She currently resides on Long Island.
*According to the Vault Guide to Internships, 2016